Convincing the interviewer of your merits, present yourself in a favorable light, is an ideal opportunity to sell yourself to a prospective employer. That's all about 'sell yourself' in a job interview. The article deals with some sell yourself interview question answer.
Why is it important to sell yourself in an interview?
Want to know how to sell yourself in an interview? Know the importance. No matter what kind of job you are getting into, may it be sales, finance, HR or marketing, you're going to 'win them over' or 'sell yourself' throughout the entire interview process. Selling can come with negative impact at times. You must know how to self-promote yourself.
A man's qualification is vital, but is it more vital to be able to sell yourself and your qualities in an interview. Selling yourself is all about presenting your accomplishments and experiences and tailoring them to the company that you are trying to sell yourself to. Below are some important points to remember as to how to tackle sell yourself interview questions.
Different Tactics To Answer Sell Yourself Interview Question
Focus on the needs of the company you are applying to

You must have a huge elevator pitch and understand what you can offer the interviewer

Get familiar with your own curriculum vitae

Prepare instances of your past successes and achievements

Be ready for behavioral interview questions which may be asked by the interviewer

Research about the person you're speaking with. This is important.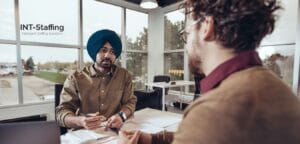 Best Ways To Deal With Sell Yourself Interview Question Answer
Wondering what to say to sell yourself in a job interview? Continue reading
(Point no.1 on how to tackle sell yourself interview question)
Focus on the company needs
Many hiring employers will form their first impression of you based on which attire you are in. Wearing, the appropriate interview attire depends on the company you're applying for and the culture of the company.
In addition, you need to be physically confident. Your body language has to deliver what you're selling, or trying to sell. In other words, your nonverbal expressions—especially your eye contact, hand motions, tone of voice and postures—are important while selling yourself to a hiring manager.
(Point no.2 on how to tackle sell yourself interview question)
Work on your elevator pitch
You are expected to have a 30- to 60-second self-introduction prepared in advance, but this elevator pitch has to be customized based on the job you're interviewing for.
You are not expected to create a single elevator pitch that will work for every company you are applying for. You have to be strictly stick to the products that the company deals with and not speak in general. After all, your ultimate aim is to present yourself as the solution to the problems of the organization.
Look minutely at the job advertisement to assess the organization's needs and the job responsibilities, and then work on your pitch accordingly. Do your research and find what is most vital to the company—go to their website and social media pages and read their vision, mission and objectives, recent press releases, and any initiatives that your company is undertaking—and then form your pitch based on that.
(Point no.3 on how to tackle sell yourself interview question)
Make relevant anecdotes
No matter what company you are applying for, you can expect to be asked certain behavioral job interview questions and that's normal.  Moreover, these questions expect you to provide examples from your past work experiences—for example, "Please tell me about a time when you suffered a personal setback," or, "Tell me about a time when you had to deal with an arrogant colleague." Unfortunately, this is the where a lot of job seekers fumble.
(Point no.4 on how to tackle sell yourself interview question)
Ask questions that are unique
The key to distinguish yourself from all other job seekers is simple:  simply ask good questions that offer value.
Always do make sure at least one or two of your questions express interests in what the organization is currently working on. For example, you might ask, "Will your new product have a, b, or c characteristics and capabilities?" Then, after the interviewer answers your questions, you are expected to follow up by offering your creative thinking or idea on the subject. This is the most important criteria for sell yourself to me interview question.
(Point no.5 on how to tackle sell yourself interview question)
Never forget to quantify your achievements
Metrics sell, which is why it is important to use numbers while describing your achievements. So, instead of saying, "It led a successful outcome," always say, "The project I led reduced costs by 45%, shaved five days off from start to end, and resulted in ten big new clients in the first 15 days."
Also, avoid using plain clichés, like saying that you're a "workaholic" or "hard working guy." Instead, back up your claims with relevant real life stories or experiences that show how you've applied your qualities in the past.
(Point no.6 on how to tackle sell yourself interview question)
Always say appropriate things
If you're not particularly comfortable talking about yourself and your achievements, the job interview is going to feel much more peculiar or awkward than it really needs to be. What is the key to finding your rhythm? Practice and only practice because 'practice makes a man perfect'. 
General Tips Before Facing Sell Yourself Interview Question
(General guidelines number 1 before facing sell yourself interview questions)
Always Be On Time
Even though this seems quite obvious, but you'd be surprised or rather shocked to learn that there are many candidates who still now turn up late for their job interviews. Give yourself atleast an hour before the scheduled interview time in order to sit back, relax and mentally prepare yourself to face the interview. If you are, for any unavoidable circumstances, running late on time, it is extremely vital for you to be both apologetic and courageous to your interviewer.
Things like looking attractive and confused are not going to help you in enhancing your professional image in the eyes of the interviewer. Even your online zoom interview etiquette should comply to this.
(General guidelines number 2 before facing sell yourself interview questions)
Dress Your Best
Nowadays, many offices do not advocate a mandatory uniform policy that you should abide by and corporate wear has relaxed eventually. But unfortunately you are still expected to have to dress up for your interview process. Many candidates feel unsure and nervous as in what to wear for an interview, fearing to look ridiculous, becomes confused between looking too smart or too casual but the truth is, it is always better to go overdressed.
Whether your potential employers have a casual office uniform or formal, all you need to do is to dress to impress and prove that you are willing to put in some extra effort to impress them with your dressing sence and win them over. Even your online zoom interview etiquette should comply to this.
(General guidelines number 3 before facing sell yourself interview questions)
Practice Beforehand
This is also a very important offline as well as online job interview etiquette that you will need to follow. Always try to be well prepared before the interview. Practice the answers of the obvious question like "introduce you", "where do you like to see yourself in next 5 years" etc. ready beforehand. By this you will be able to avoid fumbling during the interview process.
(General guidelines number 4 before facing sell yourself interview questions)
Don't Forget To Switch Off Your Mobile
The most important and fundamental aspect of job interview etiquette is that you should never ever forget to switch off your cell phone. Even if your phone is in silent mode or vibration mode and the interviewer sees your phone ringing, it will create a negative impact on them. Moreover you will also feel uncomfortable in a phone call comes in the middle of your interview.
Nevertheless, accidents do happen with any one and by chance if your phone starts ringing in the middle of your interview, don't ignore it and just apologize your interviewer for the inconvenience call and immediately turn it off.
(General guidelines number 5 before facing sell yourself interview questions)
First Impression Is The Last Impression
A cardinal guideline of interviewing is to be kind to everyone you meet, from the parking valet to the receptionist to the hiring manager. Employers are frequently inquisitive about how job applicants behave their coworkers, and your job offer could easily be jeopardized if you are disrespectful or arrogant about any of the coworkers. When the interview begins, remember that the first impression plays a vital role and it can make or break an interview.
Bear in mind that maintaining a pleasant mood and demonstrating excitement for the work and employer are crucial during the opening parts of the interview; studies indicate that hiring managers make critical judgements about job applicants during the first 20 minutes of the interview.
Conclusion
Hope this article helps you in finding how to tactfully answer the sell yourself to me interview questions asked by the interviewers. Just remember one thing- never ever try to 'pretend' something or someone who you are not in real. Always be comfortable in your own skin and that way you will ace the sell yourself interview question. All the very best for your future endeavors.
FAQS
How to sell myself in 3 minutes?
Prepare yourself for this much before the actual interview. Focus on the key areas, ie the ones that will catch the interviewer's attention towards you. Explain briefly where are you at the moment as a professional, and then move on to the past to explain your past experiences and how it has helped you in shaping your present and future. In this way you'll ace the sell yourself interview question.
How do I sell myself with no experience?
There are three key points regarding this that you should remember. Be pro active about building your skills, always try to maximize unpaid experiences and always be yourself.