You've spent numerous hours studying for interview questions, rehearsed your responses in front of the mirror, and you've successfully completed your interview – but the fun isn't finished yet. While the difficult part is complete, the interview is not truly complete until you send a job interview follow up email. Without it, hiring supervisors are more likely to overlook you or believe you are uninterested in the job.
This article lead you through the process of sending an email regarding follow up on job interview for each stage of the recruiting process, as well as those awkward situations in which the interviewer fails to follow up with you. 
HOW IMPORTANT ARE INTERVIEW FOLLOW UP EMAILS?
Emails containing Follow up on job interview are critical since they demonstrate that you're grateful for the opportunity to speak, enthused about the prospect, and possess a firm sense of professional etiquette.
Sending a job interview follow up email following is almost as critical as performing well during the interview. It's one of those unspoken rules of job hunting, and failing to send a follow-up email will make you stand out for all the wrong reasons.
You should write an email within 24 hours following the interview thanking your interviewer(s) for their time and thoughtfulness. Hiring managers and recruiters have a large number of prospects to keep track of, and if you fail to follow up, you're more likely to be forgotten.
Apart from being polite, a job interview follow up email allows you to reiterate your passion for the job and demonstrate why you're the ideal cultural and experience match. While thank-you emails are required following an interview, determining when and how to send follow-up emails after your initial one receives no response can be tough.
SUGGESTIONS FOR GOOD FOLLOW UP INTERVIEW EMAIL
Sending a follow up email after interview may be an extremely effective technique – if done correctly. Job interview follow up emails are a great method to demonstrate to employers that you're committed to the position and the firm.
Additionally, job interview follow up email allows you one final opportunity to demonstrate to companies how amazing you are and how fortunate they would be to hire you. Do you know when to follow up after a job interview?
There are several types of job interview follow up email after interviews that you may send to companies, and fortunately for you, we've listed them all here. Now, it's up to you and your common sense to determine the most acceptable follow-up email structure for you and your individual situation.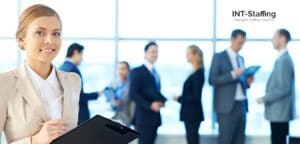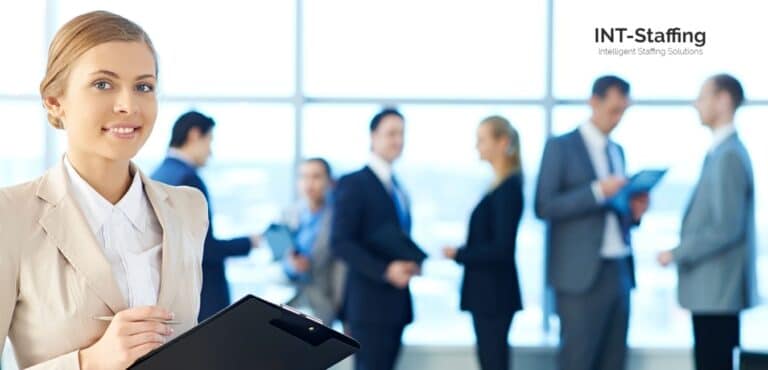 Regardless of the purpose of your email, a few general guidelines for good follow up interview email are:
Convey enthusiasm. This should be straightforward in your thank-you email, but it can become more challenging if you send further follow-up emails. You may be more frustrated than enthusiastic about the length of time it takes for the recruiter or hiring manager to respond.

Nonetheless, it is critical that you retain a positive attitude and demonstrate your continuous enthusiasm in the role and organization.

Extend your thanks. Please thank the interviewer's time and concern. This is the primary subject of "thank-you" emails, but you should continue to express your thanks in subsequent follow-up emails. It's courteous and can help lessen the blow of a status update request.

Include other information. While a follow-up email is not always necessary, it is the greatest location to give additional material pertinent to your application. This could be something physical, such as a portfolio of your work, or it could be something intangible, such as an attribute, experience, or skill that you overlooked.

Additionally, if a particular moment from the interview is bothering you, now is an excellent chance to address it. For instance, if the hiring manager expressed concern about your lack of experience with a particular skill or process, you may say that you're now enrolled in a class to close the knowledge gap.

Proofread your work and obtain a second view. These kind of follow-up emails might be awkward to compose. While you may feel forceful or impatient, it is critical that your language does not come off as such.

Apart from checking for typos and grammatical errors, have a trusted confidant review a draft of your email to ensure that you're striking the appropriate tone — enthusiastic, curious, and willing to assist if necessary.
Inquire about the following steps throughout the interview. The simplest method to prevent being unclear about when to follow up (with more emails — not your initial "thank-you email") is to inquire when you may expect to hear back from the hiring manager or recruiter. You can use this data to determine the best time to send an email.
For instance, if the interviewer indicates that you should receive a response within the next week, wait one week plus one business day before sending your job interview follow up email.
EXAMPLE EMAIL: INITIAL THANK-YOU
Within the first 24 hours of your interview, send this job interview follow up email. Emphasize how your abilities and qualifications connect with the job's responsibilities in this email. Refer to your interview notes and the job description to select words that will catch the employer's attention.
Demonstrate your enthusiasm for the chance by demonstrating your interest and conviction that you are the ideal candidate for the job. If there is something you missed during the interview, this is an excellent opportunity to bring it up.

Mention the precise job title and express gratitude to the interviewer in the opening paragraph.

In the second paragraph, include the company's name and a conversation topic or aim that the interviewer seemed to value, and relate these to your experiences.

Invite them to ask additional questions in the final paragraph and conclude by expressing your eagerness to hear from them.
IMPORTANT FACTORS TO KEEP IN MIND REGARDING JOB INTERVIEW FOLLOW UP EMAIL
If you interviewed numerous persons, make sure to send each of them a different, unique email. Mention something particular about each person's conversation to demonstrate that you were paying attention.

Keep this follow-up email brief and direct – the interviewer is not looking for a play-by-play recap of the interview.

Utilize a straightforward subject line that expresses your thankfulness.
FINAL CONCLUSIONS
The hiring manager will almost certainly provide you with an estimated time period for when they will contact you with a decision. If you haven't received a response by the end of this time period, it's a good idea to send a job interview follow up email.
The majority of these folks aren't deliberately ignoring you — they're probably legitimately busy and your email slipped their memory, so try not to feel bad about yourself. Unless you absolutely blew your interview, you're likely to receive a positive reaction.
Occasionally, following up after an interview can provide you with the extra edge you require to obtain a job. As long as your job interview follow up emails are courteous and demonstrate genuine interest, hiring managers will understand and address your issues. Hopefully by now, you know how to follow up on a job interview.
FAQ
Should I follow up with a thank-you email following an interview?
Yes, you should follow up on an interview with a thank you email. Following up with hiring managers following an interview to thank gratitude for their time is always a good idea, and sending a job interview follow up email is one of the most efficient methods to do so.
Emails are more professional and less intrusive than text messages. It's faster than a handwritten letter and allows for more precise communication than a phone conversation. While some of the other techniques listed above may be useful in some circumstances, email is usually always the best option.
Additionally, writing a job interview follow up email enables you to communicate why you're enthused about the employment and to reinforce your passion and qualifications. Don't go overboard, but sending a sentence or two telling the receiver why you're interested in the position and why you'd be a good fit will help the interviewer consolidate his or her impression of you.
Always begin your job interview follow up email with a letter of appreciation, expressing gratitude for the interviewer's time and even highlighting something specific you enjoyed discussing with them. Personalization demonstrates that you put thought into your remark; therefore, avoid using a template or sending the same job interview follow up email to many recruiters.