Want to Change Jobs, How Do You Decide?
Tired of your job? Your job is not suitable, or you have been in it for a long time and it is no longer suitable? It is entirely possible to change jobs during your career. Whether you want to evolve, change your professional environment, or even start a new life, the most important thing is to carefully prepare your project.
A bit of thought and research will help you not to rush into making the right decision. Want to change jobs, how do you decide? Some practical advice in our article.
Wanting to change jobs: what are the signs?
Before you decide to change jobs, start by taking stock of your situation and your professional project. Ask yourself what makes you think you should change jobs, and try to define your professional needs.
Identify the reasons that make you want to change jobs
Several situations may lead you to consider changing jobs, whether or not they are related to your company and your current position:
you are bored or no longer interested in your assignments, you lack motivation ;
you feel that you have done all you can with your current job, you want something new;
you do not feel in agreement with the values of your company;
your job is not recognized and you suffer from it, or your workload is too heavy;
you would like to move up in grade, but an internal evolution is not possible;
job cuts are planned in your company, or your company is in difficulty and you want to take the lead.
Our advice: ask yourself if your desire for change is linked to your position, to your company, or if it stems from your desire to try something else.
Maybe you don't need to change jobs, but employers. Or maybe you could change jobs internally, taking on a different position within the same company.
Define your career needs
If you want to change jobs, it's because you're not happy with your current work situation. Ask yourself what you are looking for, what you are missing, what you would like to accomplish or avoid. Whether or not you want to leave your company, think about your professional needs:
more responsibility?
A better salary?
More free time?
More autonomy?
less pressure?
less directive management? Or more strict?
to work from home?
find an employer that is in line with your moral values?
evolve, acquire new skills?
Want to change jobs, how do you decide?
You know why you want to change jobs, but you wonder if it's a good idea? To make up your mind, make your move more secure. Compare your profile and your desires with the professional opportunities you could take advantage of.
List your professional qualities and skills
To build your new career plan, it is important that you know how to define the skills and professional qualities that you use in your current position and that you have acquired since the beginning of your career.
Your skills are what you know how to do in your job (write reports, implement procedures, master a tool, etc.). Your qualities are related to your personality (reactive, curious, creative, etc.).
Use concrete facts and list :
your technical skills, related to your field of activity ;
your human skills (ability to work in a team, stress management…);
your qualities for the job (serious, diligent, creative…).
Good to know: your experience may have enabled you to develop broad, cross-disciplinary skills, combining technical and management skills: project management, event organization, management, etc.
Evaluate the suitability of your skills to your plan to change jobs. Are they sufficient? In the context of retraining or evolution, would you need to follow a training course to complete your knowledge and skills?
Check if there are job offers you could apply for
If you don't want to stay with your company, you should check if there is a market for the type of position you would like to find.
Go to job boards and search with the appropriate filters and keywords: by type of position, sector, geographical area, level of qualification or salary, years of experience.
Check that your plan to change jobs is coherent, that you could find a job that matches your needs and your professional qualifications.
Good to know: many job boards allow you to create alerts: as soon as an offer that corresponds to your search appears, you can be notified by email.
Want to change jobs: prepare your application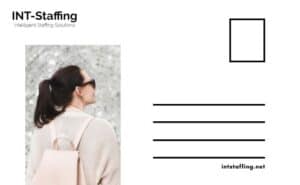 To put all the chances on your side, don't forget to update your CV. Its presentation and its relevance to the positions offered will be decisive.
When an offer catches your eye, submit your application, taking care to
to match the presentation of your CV to the position offered: highlight the skills and qualities sought by the employer;
write an effective cover letter: you can explain the reasons that led you to change jobs, but above all, you must make sure that you hold the recruiter's attention.
Good to know: you can also try to submit a spontaneous application. To do this, find out about the companies you are approaching and their needs.