Engineering graduates, to make a good impression on employers despite your lack of experience, include these university skills on your CV!
Finding your first engineering job can be stressful. Indeed, as a young graduate, we sometimes put a lot of pressure on ourselves to find the job of our dreams, nothing less. Okay, breathe through your nose, maybe you don't need to aim so high right off the bat. Start by asking yourself where you want to apply (private or public domain, small or large firm, etc.), for what types of positions, and above all, prepare your CV well. It is indeed essential to have a good CV to present because inevitably you will compete in the job market against more experienced engineers. The Top Resume site has thought of you, young graduates! In an article, he lists the best skills acquired at the university to include on your CV. A good way to stand out!
Student associations
Student associations are a friendly place where you can meet new people and learn new things to improve your student experience. You may not gain any actual engineering experience there, but you will develop universal skills, such as teamwork or project planning, that will flesh out your CV.
Technical societies
Most technical companies offer you several engineering skills that could greatly increase your employability. Participating in these group projects during your university career can also allow you to acquire the skills necessary to work in any company, such as organizing a schedule or managing data.
Here is an example :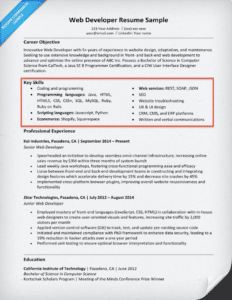 Seasonal or part-time jobs
Many students work during the summer or part-time during the school year. Some of these student jobs may not seem worth much at first glance, but here too you can learn some universal skills that will come in handy on your resume and in your professional life.
Tutoring
Some students become tutors during their university career. So, if you have been a tutor, you can not only highlight some of the subjects you have taught, but also the skills you have developed, which can show that you have what it takes to become a leader.
University jobs
Most universities hire students to work with professors on research projects, especially in the summer. Having worked in research is highly regarded by engineering recruiters since it allows you to acquire more theoretical knowledge than most other students.
Internships
Internships are more beneficial for students who anticipate their job search because not only do they develop essential skills, but they also provide specific experience in an engineering job. Most engineering universities in Quebec also require their students to take at least one internship to ensure that all these future engineers graduate with a minimum of professional experience.