It is worthwhile to explore a career in finance if the finance industry piques your interest and terminology such as stocks, securities, and investment mediums light a fire in you.
When it comes to career in finance, both professionals and beginners with the appropriate skill sets can find enough to choose from in the finance industry. Career in finance industry is diverse, with numerous sub-categories to choose from. The key to an individual's success is to find a career that allows them to have the right combination of pursuing a vocation that they are enthusiastic about while also utilizing their skills.
It is critical to determine the qualifications required for a certain career in finance. After keeping this in mind, let's have a look at the list of careers in finance that are available.
Most promising career options in finance
Investing in the stock market
For those who aspire to follow in the footsteps of some of the world's most successful and prospering investors, such as Mr. Warren Buffet, a job in investment banking may be the best choice for their situation.
Investment banking is widely regarded as one of the most prestigious job paths available in the career in finance, particularly in terms of monetary compensation. As a result, if you select this as a profession, you will almost certainly make a lot of money!
As a member of this team, you'll be responsible for the financial restructuring of various business processes inside a firm. An ideal career for someone who appreciates challenges and identifying trends in data and numbers, as well as making informed decisions. However, be prepared to put in long hours since the job of such an investment banker could be physically and mentally taxing, particularly for entry-level employment in the field.
If you want to work as an investment banker, you must put a lot of effort into building your professional network. In addition to hiring former employees from top business schools, many investment banks hire interns who have previously worked for them.
Finance for Corporations
Careers in accounting and finance
If you have a strong aptitude for numbers and enjoy creating budgets to make the most of your resources, careers in accounting and finance may be the perfect career in finance choice for you!
There are a variety of roles available in the subject of corporate finance, each of which is dependent on your interests, educational qualifications, and the organization with which you would be working.
The majority of the time, corporations recruit corporate finance professionals to integrate them into the company's internal processes so that they can help the company allocate, invest, and preserve its money. The selected applicants will be expected to provide direction and advice on how to increase or decrease the number of personnel, as well as devise a thorough plan for how to strategically lower the company's total operating expenses.
Accounting in the Public Interest
Accounting encompasses a wide range of services for both businesses and private individuals and organizations. People who work in corporate finance or public accounting are similar in that they track and document the outgoing and incoming money flow for their respective organizations. Moreover, you are responsible for giving suggestions and reports that will help to reduce spending and increase revenue.
Chartered accountants serve as auditors and in-house financial analysts to assist businesses in gaining an overview of the soundness of their investments and financial positions in order to develop projections to achieve long-term objectives.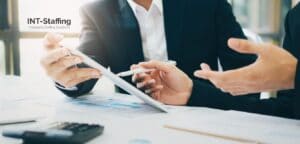 Management of a Portfolio
On the list of careers in finance portfolio management is a magnificent fusion of business and science that has emerged in recent years. In other words, if you are someone who is interested in both areas, you are in luck!
A portfolio is a broad overview of the current status of the investments made by a customer or organization, rather than a detailed examination of each particular investment in detail. Making judgments regarding an organization's investment policies while also allocating assets to organizations and individuals in order to meet their needs is what a career in portfolio management is all about.
It is all about identifying opportunities, weaknesses, and threats in the local and foreign markets across varied sectors such as debt vs. equity and growth against safety in order to maximize profits while taking on an agreed level of risk for the organization.
Budgeting and Financial Planning
When it comes to budgeting and financial planning, are you a stickler for details? You might also be interested in pursuing a career in financial planning! Planners assist businesses and individuals in developing strategies that will protect their financial futures while also maintaining current financial stability.
As a financial planner, you will have the opportunity to analyze a customer's financial plans and develop investment and saving strategy that is customized to their specific requirements. It is possible to tailor the plan to address specific objectives such as investment growth, wealth preservation, or tax planning. The majority of financial advisors work for either large corporations or small, privately held businesses.
Market Making (Stock Broking)
Similarly to investment banking, stockbroking is a well-respected and financially rewarding career in finance after completing a degree in finance. Stocks, or small shares in firms sold by the corporation, are indeed a popular (though slightly hazardous) investment choice that has the potential to earn large sums of money if properly managed.
In order to reduce the risks involved, a stockbroker thoroughly researches the stocks & stock market conditions before advising clients on which stocks to purchase based on their specific requirements. To be a stockbroker, you must have strong analytical abilities, statistical aptitude and a general understanding of how a stock market works, all of which are essential.
Career in finance: Conclusion
Career in finance necessitate a variety of competencies and create challenging working conditions; therefore, it is critical to select one that is compatible with your long-term objectives and aspirations. Consider the following examples: if you have strong interpersonal skills, as a career in finance financial counselor might suit you; if you prefer working with numbers, you might do very well as a public accountant.
So do your homework and figure out the best course of action to move forward with your project. The time you invest in determining the best career route for yourself can help save time also work in a job that is a good match for your personality and abilities.
FAQs
How is career after MBA in finance?
There are lots of job opportunities are offered in the MBA (Finance) qualified in the public as well as private sector".
what are the career options after MBA in finance?
Finance MBA can work in banking and non-banking sectors.
why do you want to pursue a career in finance?
A finance job requires you to stay on your toes at all times in order to continuously expand your knowledge and reach new heights in your career. The financial sector is driven by technological advancement, which provides opportunity for innovation and advancement.