Everything is not always rosy in the career of an engineer …
The truth is often hard to hear, but it must be heard. Whether you accept them or not, some realities of the engineering profession will not always please. As in all professions, sooner or later you will have to deal with certain more negative aspects …
Here is the list of 9 of these less luminous realities.
Almost all engineers started from nothing
It doesn't matter if you think you deserve to be at the top, we all start at the bottom. From the start, you must, among other things, practice for 3 years as a junior engineer before having the official title …
Your diploma is not enough
Even if you have learned and remembered everything, theoretical knowledge will never be enough to make you a good engineer. You have a lot to learn in the job market, including teamwork, shortcuts to gaining efficiency, and working relationships.
Genius is and always will be an important part of your life
You will not be able to escape it: as soon as you have started an engineering career, you are now condemned to see everything around you as a problem of genius, and you will constantly seek solutions! Something to make you dizzy …
Professional growth will be uncomfortable at times
It often takes long and hard work to get noticed and gain the trust of your bosses. You will therefore have to invest a lot of effort in order to rise in rank and progress professionally.
You won't have a perfect job
You may not be offered your dream job when looking for an engineering job, especially if you are just starting out. You will have to sacrifice some wishes to fulfill others, and eventually, you will come to occupy a job that is right for you.
You will have to put in a lot of effort to become a good engineer
The engineering profession involves a great deal of responsibility and often leaves little room for error. Negligence and lack of rigor are therefore not welcome if you want to stand out in the field. You will therefore have to deliver sustained and continuous work.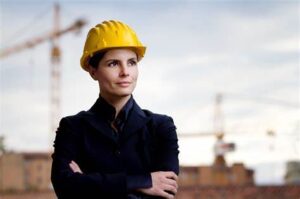 It will take you several months to find a job
Even though the unemployment rate among engineers is one of the lowest, recruitment processes in the field are generally quite long. So don't expect to land a new job overnight! As the saying goes: everything comes right to who knows how to wait …
Your position is not always the problem
If you find yourself moving from business to business, it is surely not your job situation that is the problem, but rather the person who occupies it … (in this case, you!) Regular soul-searching is essential. always in order for the engineer who wishes to improve.
Success involves a lot of people
If you chose to pursue a career in engineering with the intention of giving yourself all the praise, you will quickly be disappointed. Indeed, the engineering profession is first and foremost a work done as a team. All your successes will therefore be shared with your colleagues.