The specialization in mining engineering is one of the least known, and yet it pays the most! What does the job of a mining engineer consist of?
Although little known to the public, the mining industry has a strong impact on the economy of several countries, particularly that of Canada.
However, it turns out that several engineers specializing in mining have a major impact on this industry, often occupying the most important positions …
So what does the job of a mining engineer consist of? Here are some characteristics.
The tasks of the mining engineer
The functions of a mining engineer are very diverse. He must plan mining work and the construction of related facilities, supervise the execution of the work, create and analyze new extraction processes, or assess new mining sites.
In short, it is an ideal profession for the engineer who wishes to combine indoor and outdoor work!
Salary
Generally speaking, the mining engineer does not have to worry about his old age… According to the survey on the remuneration of engineering professionals, carried out by Genium360, mining engineers are those who receive the highest average salary in engineering, amounting to $ 124,465 annually.
Mining engineering, however, being an industry at the mercy of market flows, salaries vary from year to year. They are nevertheless still among the best in Quebec.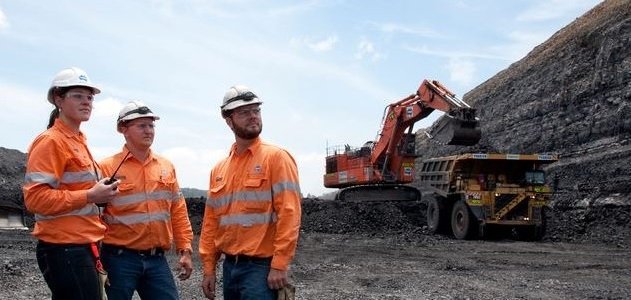 Mining engineering is an ideal profession for engineers who wish to combine indoor and outdoor work.
Training
Becoming a mining engineer, like other engineering programs, requires obtaining a bachelor's degree. He must also be a member of the Ordre des ingénieurs du Québec to practice the trade.
In all, four Quebec universities offer the bachelor's program in mining engineering: McGill University, Laval University, Polytechnique and the University of Quebec in Abitibi (UQAT). In most of these universities, several of the courses are offered in cooperation with other schools.
According to data from the Polytechnique, 92% of mining engineering graduates find a job in their field after graduation, a very high placement rate.
Workplace
Anyone wishing to work in mining engineering should expect to practice the trade far from large urban centers. Most of the jobs in the sector are located in the Far North of Quebec and Canada, or in the tar sands, in Alberta. Many positions are also available abroad, mainly in Africa and South America.
Nevertheless, it is possible to find a job in some medium-sized Quebec cities, such as Val-d'Or, Rouyn-Noranda, or even Thetford Mines.
Is it possible to find a mining engineer job?
Of course! Just search among the hundreds of job offers posted every week!