It does not matter what goal you are trying to pursue: changing a career, switching jobs or trying to apply for your very first job, there are two main points you need to know very well. First of all, you have to understand yourself and second of all, you have to know the employment market.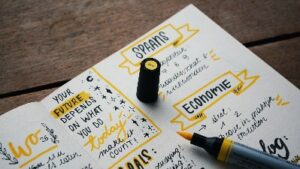 Before You Start
You need to build your qualifications and the best way to begin is to think of your resume. Probably you already have one, then you need to make sure that it is fully complete and up to date. First impression about you will be made according to your resume. So consider a few pieces of advice:
1. Lying in your resume has never been helpful. Be very honest about your achievements and experiences.
2. Proofread your writing. It should not contain any grammatical and spelling errors. Having trouble to do this, then it is time you ask for assistance on Resume Writing Lab website.
3. Format it well. Not only your resume should be easy to read but it also has to look nice, so use bold and italic lettering. Your contact information has to be prominently displayed.
4. Keep it short and as informative as possible. Remember, it is not a narrative essay where you have to use beautiful phrases and difficult sentence construction.
Be Prepared to Interviews
It happens quite often when a hiring manager will want to see how you deal with obstacles. He can create a situation or simply describe some issue where it would be necessary for him to see your reaction, your actions and so on. Here is a trick: even if situation is hypothetical, you have to be ready to give an example from your past (as if something like that has already happened to you and you dealt with it with dignity).
Do Your Homework: Research
Candidates who come to the interview knowing nothing about hiring company will never have a chance to make a good impression. These people aren't serious about getting a job for sure. That is why you need to learn as much as possible about this organization. Internet is a great source for quality information, but do not narrow down your researches to the web only. You are not their one and only candidate, so you will have to compete. Let's say, that it is a retail company that has a few stores. Go and visit their stores, talk to the staff, ask customers what they think of provided services. Knowing the history of the company is also very important.
Referrals
At some point you will realize that you have to have referrals. Begin with creating a list of everyone who can give good references. They could be: members of your family, friends, previous co-workers, and previous employers.
Your Look
You do not have to look all fancy. If you do not know simple rules of etiquette, just go online and see what can help you to make a good impression. Your hair and everything else has to look perfect. You need to know how to dress for your job interview.
Here is a good bit of advice for those who can't find the job: firstly, stop being so picky. It is not time for that. Call you relatives and friends, find out maybe there are some good vacancies for you. Let everybody know that you are looking for a job because this way you will increase your chances for finding one.
Good luck and have a successful career!