Our routines have been greatly disrupted by the sudden and stunning arrival of COVID-19. What can you do, at home, to stay motivated and keep your morale during this storm?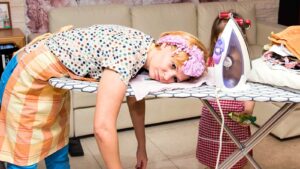 While many now have to juggle their jobs that require being in the workplace, safe commuting, and kids at home, others are faced with a new reality of full-time remote work … and often , several family members share this situation under the same roof.
Some of our family, friends and neighbors are also affected by the unexpected loss of a job.
Travelers at heart have seen the grass cut off under their feet as they interrupted escapades that have already started, while others have seen their vacation plans go up in smoke. The phone calls to claim reimbursement, insurance and information are doubled, and that's not to mention the waiting time in the lines.
Phew!
It is not obvious every day. I even found myself stopping breathing while writing these first lines. Calm down, Roxanne!
In this context of uncertainty, where information circulates at lightning speed, where our priorities are called upon to take 180 degree turns and where the feeling of isolation can sometimes weigh heavily on us, how can we stay motivated? Whether in a professional context as in a personal context, how can we ensure that this time is transformed into quality time and even into pleasure?
Some concrete tips and tricks to practice today!
Be active!
The benefits of physical activity on the general health of our body are no longer in debate. From reducing the risk of cardiovascular disease to improving mood, then improving the immune system as a whole to optimizing our overall energy level: dedicate 30 minutes of daily exercise will have a positive impact on your motivation.
The "famous steps" with spring air, as our Prime Minister calls them today, are always at your disposal. Provided that you do not show symptoms of illness, or that you are in quarantine! Conscience and social protection are essential.
Are you saddened by the idea that your fitness center is temporarily closed? I understand you!
The good news is that with the number of virtual classes now available, there are plenty of options available to you.
No excuses!
Here are two articles that have recently inspired me. Please note that these articles are not exhaustive! Also do your own research. Who knows, the local gym potentially also offers its own classes online …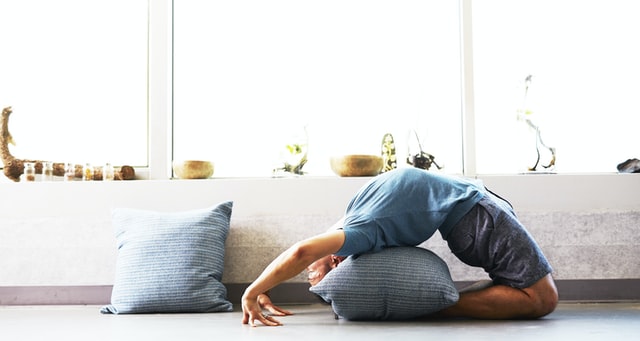 Invest time in your personal growth!
I even have two options for you in this regard.
If you want to take the opportunity to detach yourself from your screens: mobile, tablet, TV – and so on! So immersing yourself in reading a good ol 'personal growth book can be a very rewarding activity. There are several such books out there, do your research and choose what best suits your mindset and thoughts.
A little anecdote: my hairdresser told me recently that after reading Mange, Prie, Aime (Élizabeth Gilbert), he chose to reinvent his life and completely reorient his career. This is what brought him to hairdressing. There are some books that force us to think… and take action!
The second option is to take advantage of these moments of confinement to start distance learning courses. I'm a long way from knowing the full range of classes available, however I do know that virtual universities exist, and are not limited to, and that they are full of interesting content. This type of initiative will fuel your intellectual activity and who knows, could potentially open new doors for you ?!
Choose calm and calming activities
Setting aside time to indulge in calm activity can be of great benefit in reducing our anxiety and thus, in our overall sense of well-being. I would advise you to grab your meditation cushion and indulge in mindfulness meditation, however, while this practice is greatly appreciated by some, it can also be quite torture for others.
Therefore.
What do you think helps calm your nervous system?
A puzzle, maybe?
There are also the mandala designs which have been gaining popularity in recent years.
Challenge yourself to make a new recipe, more complex than usual, can also be a pleasant idea, in addition to entertaining your taste buds.
Music has a calming effect on many of us too. What is your favorite song?
Exactly !
I repeat my question, it's serious: what is your favorite song?
Because my next piece of advice will sound fun, it is still a proven method for reducing stress hormones; sing. And singing is accessible from anywhere, anytime.
Why is singing such an effective method?
Abdominal breathing, known as "bedaine breathing" is well known to decrease and even stop stress responses. And practicing it is very simple: we inflate the belly like a balloon while breathing in, and when exhaling, we bring in the belly, the navel moving towards the back while exhaling. When we sing, we do bédaine breathing without even realizing it. It's time to bring out the Shania Twain in you!
Fascinating, isn't it?
Joseline Lopez, from CUNY Academic Works , tells us how singing managed to defuse its own stress response after a hard day.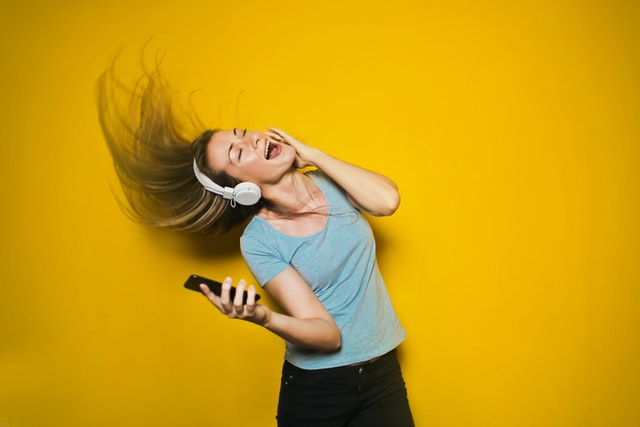 And for those who now work from home full time:

When our family nest also becomes our professional space, the line between work and personal life becomes thinner and thinner. In order to soften the situation and put yourself in a productive mental posture, a personalized and effective morning routine is required.
Getting your house in order – and your thoughts – one of the first activities of your day might be making your bed. Common, but true! Small, concrete actions on a daily basis help us put ourselves in a more work-oriented mode.
Another habit to adopt right now is to you dress as if you were going to the office. Think again! Far be it from me to want to impose a dress code of the jacket and tie style on you. On the other hand, taking off your pajamas is only beneficial for a smooth transition to "the office".
Speaking of the "office"!
I strongly invite you to create a dedicated workspace. For reasons of ergonomics as well as for reasons of division between private and professional life, the bed and the sofa are not the best places to settle in during your working day. Whenever possible, having a snug and adjustable desk is the most recommended approach. That said, if in the comfort of your 3 and a half, it is not possible to arrange this type of environment, there is always the kitchen table.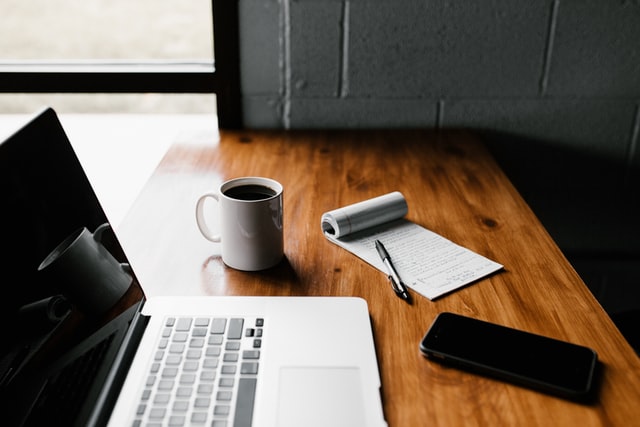 During the day you used to go get a coffee with your colleagues? Why not recreate this social meeting in "virtual" mode?
Turn on your percolator (or your more trendy machine!) And share this moment with your colleagues, on the phone, or by video conference if your technological tools allow it. It is very healthy to keep these times of chatter and maintain close contact with your colleagues.
Know that the virtual 5 to 7 with drink in hand – or not – are just as popular. Plan according to your good judgment and the operational needs of your team!
Although the temptation to stay staring at your screen for hours is (oddly!) Very tempting, take breaks! An article I recently read could not summarize it better : "Above all, above all, do not stay in front of your computer screen all day without taking breaks because you feel guilty. Take the time to breathe (…). "
Do not hesitate to get ahead with your household chores if these chores help distract you. "30 minutes of tidying up and cleaning to lively music in the morning, a little cooking or cleaning in the afternoon, for example. This will help you refocus, and you won't have wasted your time. "
In light of all this information, what are you going to put in place, in concrete terms, to maintain your level of motivation and your positive energy?