Days and weeks go by. But still, no return from the employer. Do you have to start it again?
I suggest 10 rules for your application follow-up.
This game plan aims to give you back access to your most important resources: time, confidence, attention, and energy.
Rule #1: Play it cool at the beginning.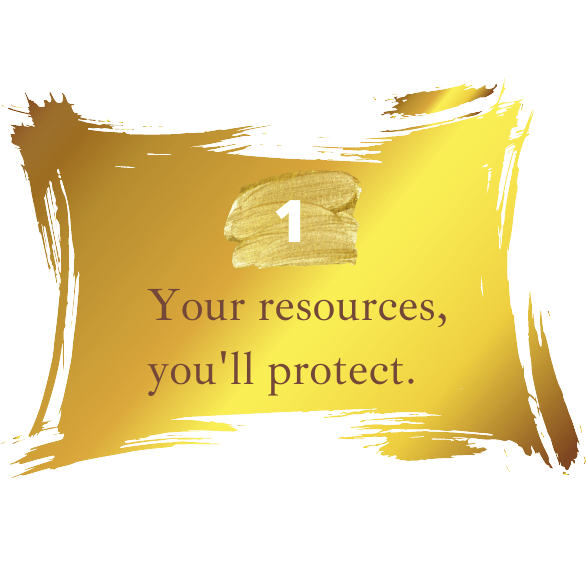 "This job, you don't understand…it's really ME!!!! »

         

"They haven't called me yet, yet I have EVERYTHING they are looking for! »
You fell in love with a job offer.
There was no meeting, but you developed feelings.
"You don't understand, this job…".
It's really you.
The problem is that you fell in love with a description.
You imagined yourself on the company premises. Then you founded the hope of a better life.
By the way, that's okay. We all do it.
But now you're trying to invest yourself, even more, to hold on to it by following up on your unrequited love at first sight.
You can do it again if you want…
However, I think it is a waste of your precious time.
Here are the 2 possible scenarios:
1.       Your application was not selected (…and they won't tell you why)
2.       They have not finished sorting the CVs.
As indicated on the offer, they call successful candidates only.
We will therefore save our follow-up efforts for later in the process.
In today's game plan, we're waiting to re-launch them.
And we're chasing others.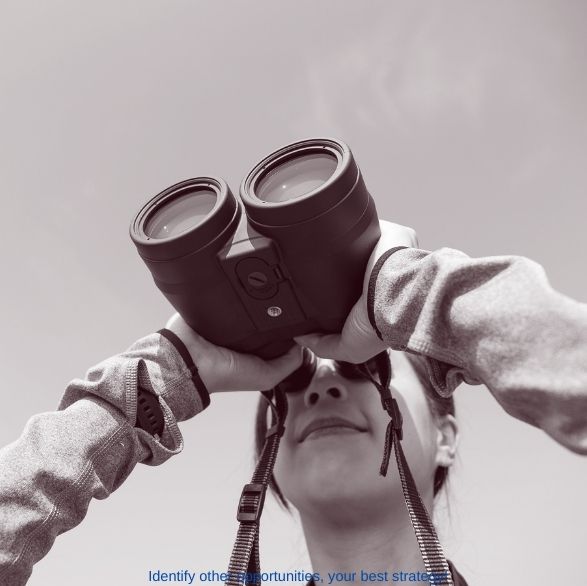 What? No follow-up?
No, no follow-up.
I know, I know, I know, I know. You don't like that answer.
But as in love, the best way to forget someone is to meet someone else!
Generating more options is your priority here. This is the only cure for the emotional roller coaster caused by the application game.
Your confidence is directly related to the number of options you currently have or think you can generate in the future.
When you're waiting to hear about your plan A, now is a good time to temporarily focus your energies on plans B and C.
They may not be considered in the end, but it's great to know that they are actually among the options available.
All processes move at different speeds. If you coordinate everything brilliantly, you'll find yourself in an excellent position to choose between A, B, and C: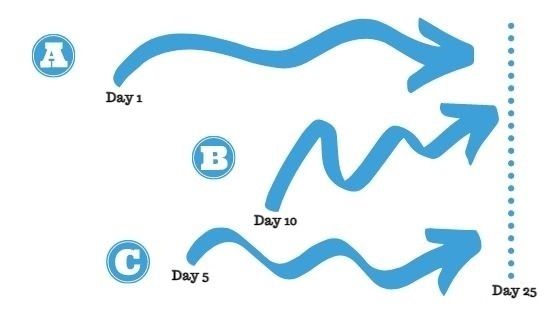 Summary of Rule #1

If you have sent your resume and letter, do not follow up.

In the meantime, create additional opportunities to increase your professional independence.
Rule #2: Consider strategies other than a reminder.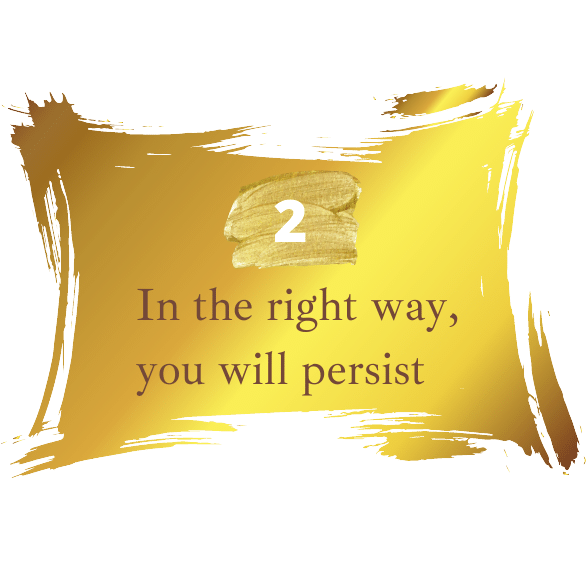 For the job posting, the game may be over.
We don't know that yet! Above all, don't be discouraged. It doesn't mean you won't work for this company and you have to move on forever.
After all:
It's one of the best in the industry, if not the best.
It's one of the only ones in the region, if not THE only one.
The type of job is limited to a few players, if not ONE.
You'll be able to apply for a fresh offer in a few weeks or months.
Until then, keep improving your tools, skills, and attitude.
No time to wait?
Be smart by using unique and memorable ways. Begin prospecting with other decision-makers in the company through LinkedIn, Instagram, telephone, portfolio, industry events, and recommendations.
Summary of Rule #2

A successful candidate uses long-term strategies to achieve his or her goals.

Submitting an application was…just the beginning!
Rule #3: Is there a mutual interest? The game is ON!
Did you have an interview of any kind?
Telephone interview
Video interview
Face-to-face interview
Having received such a sign of interest from the employer, the game is on: do a follow-up in the absence of news from the employer.
After sending your application, there were no points to be earned with a follow-up, because they didn't know you!
From now on, it's just the opposite.
Summary of Rule #3

Do your follow-ups when things get more serious, i.e. after your interviews.
Rule #4: the magic number is "10 days".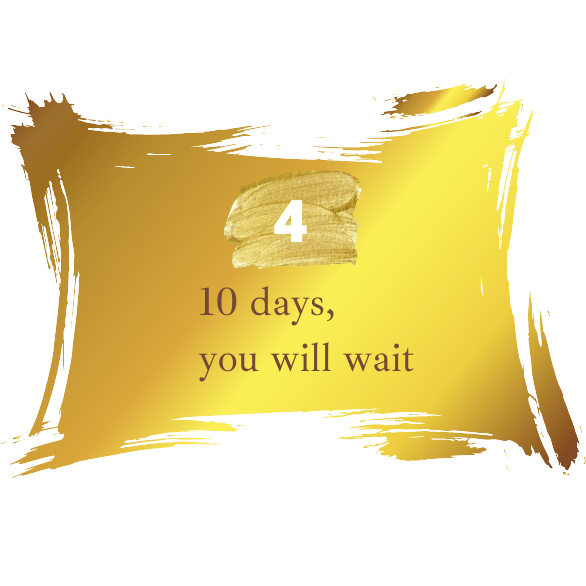 How long will it take to complete your reminder?
By following the 10-day rule, you can never go wrong.
These 10 days include weekends and holidays. For example, if you had an interview on September 20, you will contact them again on September 30.
Whether it's 14 days, 12 days, or 9 days, it doesn't really matter.
I just don't want you to wait only 5 days or 1 month.
Summary of Rule #4

5 days? Too short.

30 days? Too long.

10 days too long. Perfect!
Rule #5: The real ones pick up the phone.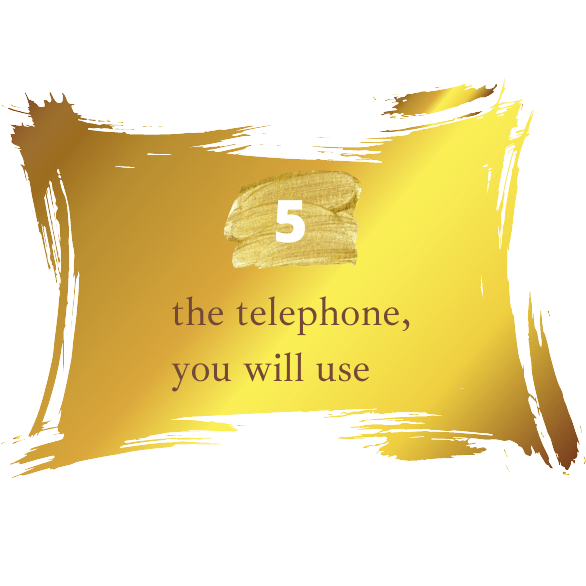 The majority of people send a follow-up email.
Do something different by using the phone.
Yes, the good old…phone!
I don't expect this advice to be adopted by many people because it's easier to send an email. My ambition being to change your state of mind, I chose the risky path.
If you are savoring every word, that you have read everything in detail so far…I am talking to you.
Hi, nice to meet you.
We're meant to get along.
My friend, take your courage in both hands and call them!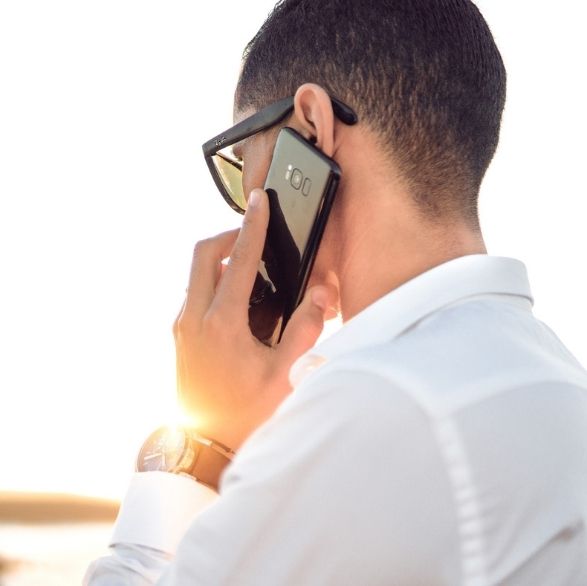 Think about it, why follow up?
To find out where the process is going.
Good answer.
To find out if you're still in it.
That's a good answer.
But what else?
What you really want to know is, "Do they love me?"
And that's something you'll only find out over the phone.
In their intonation and receptivity to your call, you will pick up the vibration.
If you are as interested in the employer as you let me believe, go take the pulse on the field!
Summary of Rule #5

The phone call reveals the extent of your courage. Then, it reveals invaluable clues.

Adding voice to the mix, the phone is a better communication medium for your follow-up and is the real way to "win points".
Rule #6: Pay yourself privileged access to the manager.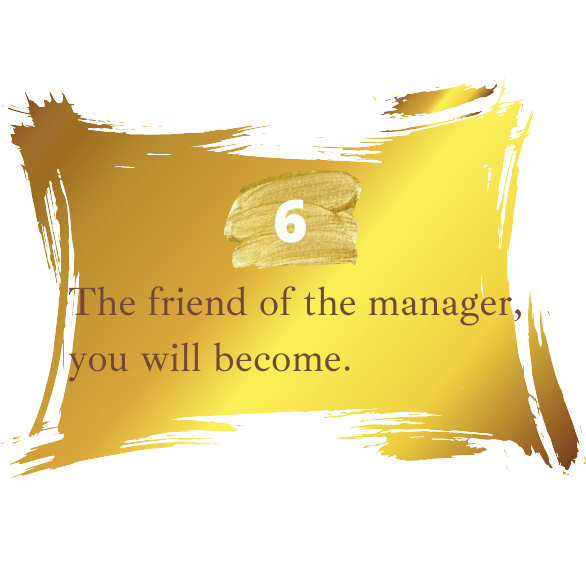 Considering you're already going to spend about 10 minutes here, I'll summarize it for you: the manager will talk to you without filters and speak your language.
You've already taken the trouble to pick up the phone.
Now you'll want to talk to the decision-maker.
The decision-maker will be able to tilt the decision in your favor.
And your follow-up could change EVERYTHING.
Summary of Rule #6

It pays to follow up!

But only if you impress the right person.
Rule #7: Don't direct them like it's their fault.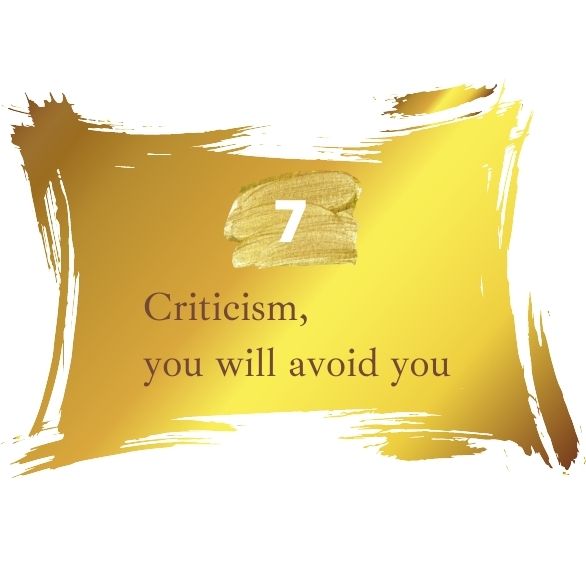 We tend to break it in this way :
"I was supposed to receive news yesterday, but I still haven't received it. That's why I'm calling you for ….. »
"We even discussed a second interview. I'm surprised I wasn't summoned for this second exchange… "
"You told me in an interview that you would make a decision on March 13, but you didn't get any feedback…".
No one likes to be reminded that they haven't done something they were supposed to do.
You and I often fall into the trap!
The recruiter doesn't necessarily feel offended, don't worry. He has seen other candidates.
Nevertheless, you'll have given him a little scratch, even if he's not aware of it.
You didn't realize it either, but the fact is that you criticized the way he does his recruiting work.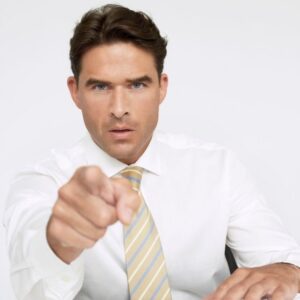 Now you're thinking…
Shit! That's what I just did with my last 3 follow-ups!
Never mind!
Just breathe.
I'm sure there won't be any consequences, it's just a small misstep.
It wasn't malicious on your part, forgive yourself! 
In the next point, I'll tell you exactly what to say.
Summary of Rule #7

By specifying that he or she did not initiate follow-up, you unconsciously attack the skills of the recruiter or manager.

Be tactful.
Rule #8: Keep it simple.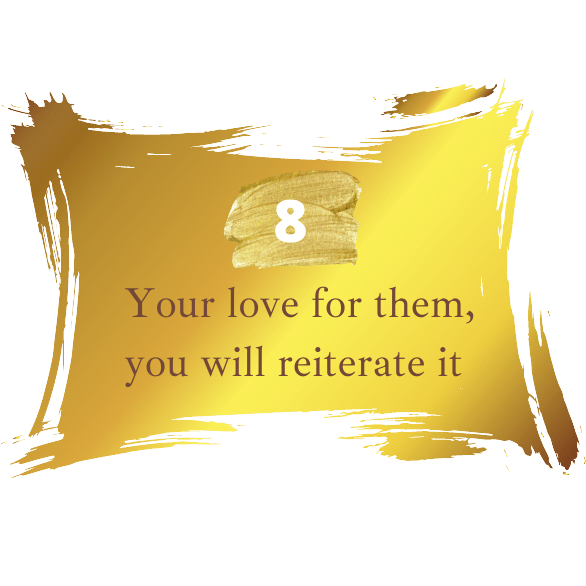 Choose a point that interests you at this employer.
Indicate that this is the reason why you called and asked about the progress of the process.
Here's an example that goes straight to the point:
– Hello Mrs. Martineau, this is Mr. Réal Labonté speaking. How are you doing?

– Fine, thank you, and how are you?

– Very well, thank you. Is this a good time to talk?

– Yes it's perfect, I remember you well! How can I help you?

– I also have VERY fond memories of our exchange on October 15th. You understood the current issues of the industry and…I can see myself in this way of seeing the future. So I wanted to find out about hiring a Marketing Director for your international division. What's the latest news?
10 seconds of love only!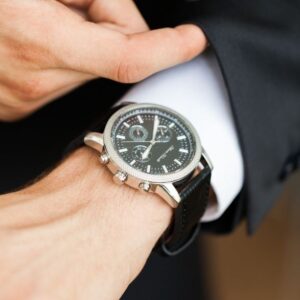 No time to expand! We only give them a few seconds of love.
That's why you'll opt for a short compliment before asking for your follow-up.
To begin with, the question "Is this a good time to talk? is a good time to talk," will prevent you from making a mistake. It is essential to ensure that they are receptive to your call.
Choose your interest carefully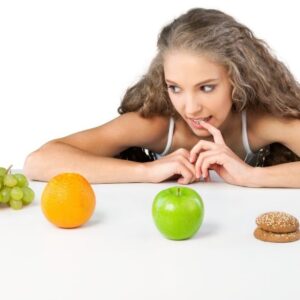 Avoid talking about employment conditions such as fringe benefits, proximity to home, telecommuting, etc.
Instead, focus on a theme such as vision, strategy, operations, finance, or team.
For example, in the example above: "You've got a good grasp of the industry's current issues and…I see myself in this way of seeing the future. »
If they haven't made a decision yet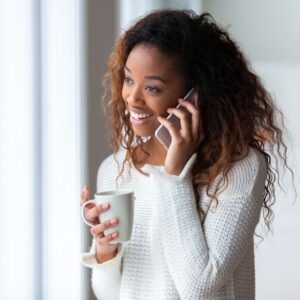 Let them know that you understand the reality of a hiring process (that it takes time to analyze all candidates) and that you are waiting for more details.
Thank them for their time.
Please kindly end the call.
Competing offer?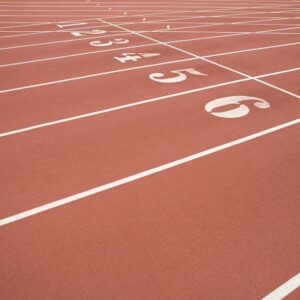 It is very important to let them know about a competing offer.
An appeal is justified in these circumstances: that's what a CEO would do!
I'll tell you how to do it…
When revealing that you received an offer elsewhere, specify that you wanted to notify them because the company/job is your #1 choice.
For instance, you might want to say :
I wanted to inform you about the developments in my file. I have just received an offer from Entreprises Guilbeault. This is all well and good, but it's the challenges of YOUR position that keep me awake at night!

(laughs)

Tell me, do you have time tomorrow morning to discuss the next steps in the process for the position of Marketing Director? I have an answer coming soon at Guilbeault, but I'd like to keep them waiting a little longer…if you know what I mean!

(laughs)
From then on, you will be able to judge their level of interest.
Give them time to absorb the news, leave the call.
They'll probably call you back in the next few hours to speed up the process. That's your goal, they know it.
You'll soon find out if you're their #1 choice too.
Or at least, a serious candidate considered in the race.
Summary of Rule #8

During the call, ask the question "Can I have a minute to myself? ».

Then, state your interest and ask for follow-up.
Rule # 9: Your sale is closed.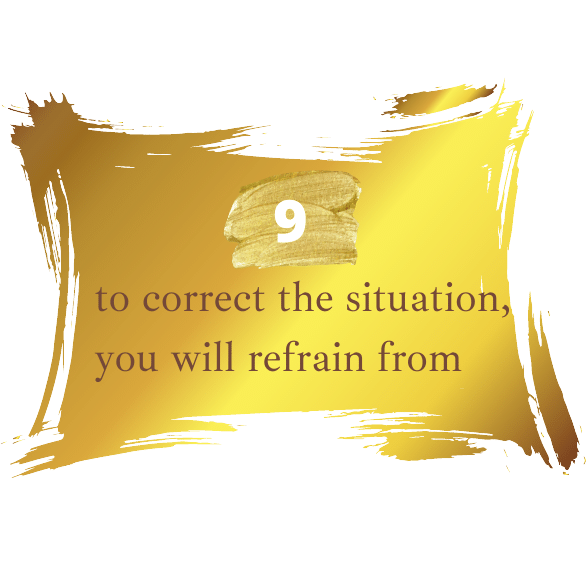 Is it a good time to come back to a point misunderstood by your interlocutors?
Here, the rule 1 communication = 1 objective is aimed at.
In the case of follow-up, the objective is to get the follow-up.
So, it is not your priority to add a follow-up at this point in time.
The time to resume your sale will be more appropriate when you receive a new indicator of interest from them.
An "indicator of interest" is a call, an email, an invitation, a question, a second interview, an emoji… 
You are a busy person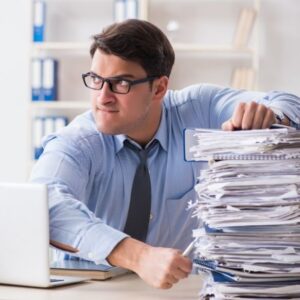 Here's a great tip: place a time constraint at the beginning by mentioning you won't stay on the call for long.
You are the CEO (of yourself). You never stay very long anyway!
For example:
I'll only keep you for a minute this afternoon…
Or :
You must be very busy, I have to start a meeting soon too, so I'll get straight to the point…
Yes, you are a prestigious candidate who deserves the manager's attention.
But if you prolong the call to start a sale, you lose sight of HIS reality.
He'll be looking at his watch and wondering how much longer you're going to hold him off!
Conversely, by showing that you understand his reality, you will increase your value in his eyes.
95% of the road already covered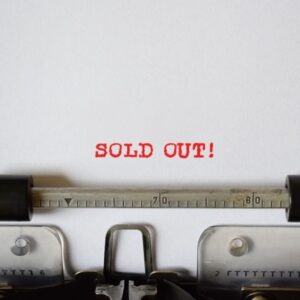 You don't need to outbid, because the call is a sale in itself.
Let me explain…
Few or no candidates had the courage to pick up the phone to reiterate their love.
You did it! +95 points for you!!!
Now hang up to collect your 95 points. Resist the temptation to sell yourself again.
Summary of Rule #9

The follow-up call is what it is: a follow-up.

Nothing more.
Rule #10: This is actually…your 2nd follow-up.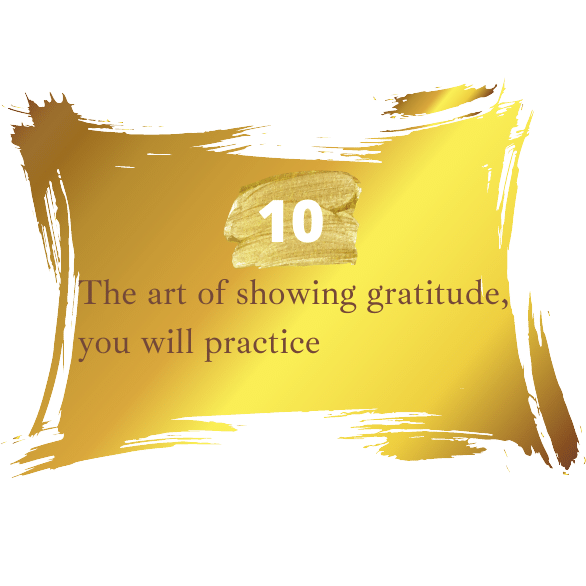 Your reminder is done after 10 days.
This is actually your second post-interview initiative.
Your first initiative is the thank you note that you must send within 24 hours of the interview.
This thank you can be sent by email, including any resources discussed during the interview. You can also attach a letter of recommendation or an additional testimonial to your message.
Summary of rule #10

Prior to the 10th day reminder, a thank-you note is welcomed on the first day after the interview (or the day itself).
Conclusion
Recovery is an art to be mastered.
Candidates who practice it with ease and regularity effectively earn points.
From now on, you will be one of them.
Good follow-up!