Are you looking for career options in Europe?The chance to work and live in another country is definitely an adventure. It is an adventure that is being sort by some many learned professionals who are looking to further the job prosperity. Discovering new opportunities is exciting yet let's face it, it's not easy but we hope this will make it easier for your next move.
There are a number of key factors that one needs to know when exploring various  career options in Europe.
Training and Support
It is possible to find a number of supportive training services throughout Europe. There are great options helping students learn in a supportive environment with the opportunities to work with Telefonica. If you are interested in traveling to UK, Ireland, Germany, Czech Republic or Slovakia Telefonica sets a great example in giving you a chance to: –
Study online at 'Telefonica' university with over 350 courses to choose from,
face to face training,
bespoke learning programs,
on-the-job learning experiences,
coaching and mentoring,
training events such as courses and conferences,
half/full day courses,
short – term opportunities of up to 12 months
long – term placements of up to two years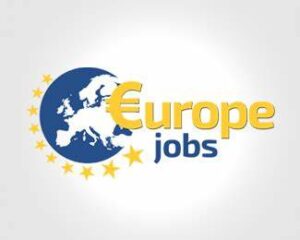 Work and Travel
One of the great programs in career options in Europe is that UK allows you to work and travel with opportunities of numerous jobs, organized airfares, travel insurance and organized arrival details. Joining 'Global Work and Travel Co.' means:
Full time UK job opportunities
Live in accommodation from 32 pounds p/w
 Additional second job placement
On the job training great pay& affordable program finance management
UK sim card pack and UK bank account
Finance options and help with tax return assistance
Guidance with work permit application
Time off to travel around Europe and Ibiza
Lonely planet guide to travel and so much more
Loads of jobs to choose from hospitality to Customer service
Graduate and Internship Opportunities
Graduate talent pool is one of the great initiatives of the UK government to help get you started with your career. This service offers:
tens and thousands of vacancies in public, private and third party sector
applications all accepted from European Economic Area (EEA) – including (EU countries – Iceland, Norway, Switzerland and Lichtenstein)
postgraduate studies
setting up your own business
teaching through the Teach first programme
short knowledge Transfer Partnerships(KTPs)
Current internships and graduate jobs are also available to internationals with current sponsored work-visas.
Career Guidance in Europe
Pursuing education, training, job opportunities in Europe has never been made simpler. Euro guidance network supports internationals and contributes to the growth of European sectors in education, guidance of career and informs anyone interested in studying or working abroad in Europe. It also informs the education sector as well as career counselors. Euro guidance Centres exist in:
Turkey
Switzerland
the EU countries
the EEA countries
Austria
If you want to work or study in Europe, different varieties of visa applications are available. These range from tourist, work-visas, student-visas and short & long term visas depending on the country and your own situation. It can be easy to forget your passport renewal when living and working in Europe. Passport renewals can take up to 3 weeks and costs about 72.35-81.25 pounds.