If you have a knack of taking breathtaking photographs that tick all the technical boxes in terms of the photography rules, you must most certainly contemplate taking up one of the careers in photography. You may not realize it but photography is an art and it takes an immense amount of skill and practice to get stunning photographs. More often than not, it is a natural and inborn talent and therefore, it is an excellent idea to use your skills and turn it into a job opportunity that you would always look forward to every single day of your life, not to mention the fact that it also pays well. Who wouldn't like to get paid for their hobby? Whether you wish to take up a job in the field of photography or any other field, you need to ensure that you update information on online timesheets on a daily basis. The benefits of online timesheets are immense and will help you in the long run to stay organized.
Given below are the top careers in photography that you can consider for yourself.
1.)   Photojournalist:
To put it simply, there is an immense scope for diversifying and expanding your horizons when it comes to photojournalism. You can always experiment with which area of photography you enjoy doing most. Essentially, it envelops almost every type of photography that you can possibly imagine. You could consider working for a newspaper, wherein each assignment that you will be given will be something different. You could also contemplate working for magazine companies. If you decide to choose the latter, you can stick to a particular niche magazine that you enjoy working with. You could, therefore, work for a food magazine or a sports magazine and even an automobile magazine.
2.)   Photographer for commercial or industrial purposes:
You may not realize it but a career in this field can be particularly very rewarding as there is always a constant and steady demand for this type of photographers. These are the photographers who are required to click pictures of any commercial product ranging from a food item to a real estate property like bungalows or apartments and the likes. These pictures are then printed on various advertisement sources like brochures, catalogs and even newspapers and magazines as advertisement supplements. The basic idea of this type of photography is to create jaw dropping and alluring images that will form part of commercial and promotional campaigns for a particular product or service.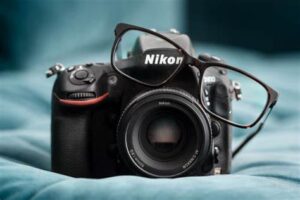 3.)   Scientific photography:
While this type of photography may seem extremely interesting, it also requires the photographer to possess certain scientific credentials so as to carry out the photography routine. Professional knowledge or educational background in the field of science is important if you want to take up a career as a professional scientific photographer. Essentially, you can expand your horizons by working in the different fields of science namely biology, geology and even astronomy and therefore, this career option holds and immense amount of scope.
Every new technology that gets discovered needs to be documented into solid evidence by way of your photographs which may also include taking photos of new organisms through a microscope or certain celestial bodies with the aid of a telescope.
4.)   Event photography:
Whether it is a school event or a wedding, event photography pays extremely well. As a rule of thumb, being a freelancer is important in event photography. Therefore, you will have to do your own marketing and promotion to get more offers. It is here that you will realize the benefits of online timesheets. You will be required to travel and dress accordingly as well.