Career options in Arts & Humanities is arguably the only stream that is consistently underappreciated, despite the fact that it consistently produces individuals who have the ability to transform an industry. If only generation Y and Z had been able to remove the stigma associated with pursuing this career path, we would have had many more people studying this profession today, and many more chances would have been open for the next generation to take advantage of. No matter when you decide to begin your studies, there is no wrong time to start preparing for your choice of careers in the art field.
If you completed your 12th grade in the Arts stream and are now wondering if the taunts of society about a career options in Arts will come true, don't be concerned. You are not alone. We've got you covered, buddy! We have taken it upon ourselves to ensure that we provide you with a selection of possibilities for career options in Arts that are currently popular and that are the most appropriate for the professional trends that we anticipate for the foreseeable future for a promising career options in Arts.
Career options in Arts stream
Here is a selection some of the famous career options in Arts stream :
Bachelor of Arts (B.A.)
As hackneyed as this degree type may sound, the BA program offers specializations in a variety of fields, including economics, language, music, and journalism. Almost every university in the country offers a Bachelor of Arts degree program. Some of these programs also allow you to select a major and a minor, allowing you to specialize in two different subjects for your degree. Some of the more well-known specializations are listed below, as well as some that are building the groundwork for some new ones:
Career options in Arts in B.A
Bachelor of Arts (Psychology), Bachelor of Arts (Economics), Bachelor of Arts (Journalism), Bachelor of Arts (Psychology) (Literature).
B.A. (Hons) or Honors degrees are also available from several colleges if you are interested in delving deeper into your specialization courses throughout the course of your degree program. To summarise, there are numerous Bachelor of Arts degree options available across the United States in various fields.
 Liberal Arts and Sciences
Liberal arts is a type of academic curriculum that allows students to integrate studies from a variety of different fields in a flexible manner. Students can combine studies from the humanities, social sciences, natural sciences, mathematics, and statistics to form a more comprehensive education. Students can also choose a specific area of focus depending on their personal interests and qualifications. A thorough study of liberal arts would provide one with a diverse range of skills and knowledge.
The spectrum of liberal arts courses is separated into two sections.
The Most Important Subjects
Major subjects are those in which students will specialize after completing their undergraduate studies.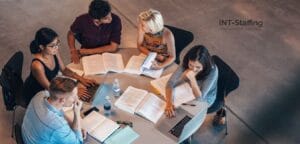 Career options in Arts in Liberal Arts and Sciences
Psychology, philosophy, business studies, marketing, and journalism are some of the major fields of study.
A Bachelor of Social Work (BSW) is a new degree type that will open doors to a variety of unorthodox occupations. This course is intended for anyone who want to pursue a career in the field of sustainable improvement in the well-being of communities in India and around the world. The course covers a wide range of topics, including social development, law, economics, psychology, and even public health, among other things.
Bachelor of Science or Bachelor of Arts in Mass Communication, Journalism, or Advertising
This course, which was previously reserved mainly for people aspiring to be news anchors or working for corporations with large marketing budgets, is now a must-take for everybody living in the modern era. This course is the greatest option for anyone interested in pursuing a career in the field of digital content creation. Whether you're interested in creating YouTube video, working with startups to develop their marketing campaigns, or becoming an influencer, this course will provide you with a solid understanding of marketing trends and customer behavior. The following are examples of careers that you can pursue with this degree:
Career options in Arts in Bachelor of Science
YouTube Content Developer, Marketing Consultant, and Copywriter are all positions available.
Bachelor of Event Management degree program (B.A. or B.B.A. or B.E.M.)
Once again, this is a course that opens the door to a wide range of employment in the entertainment sector. Despite the fact that the title appears to be self-explanatory, those who hold this degree are capable of much more than simply "Event Management." These classes teach participants everything they need to know about organizing an event, from marketing to logistics to money for a successful career in Arts stream in this field.
Career options in Arts in B.A. or B.B.A. or B.E.M.)
Public Relations Manager, Promotion Manager, and Marketing Executive are all positions available.
Bachelor of Science in Hotel Administration (B.H.M. or B.A.)
The subject of Hotel Management and Hospitality has exploded in recent years, thanks to the growth of the cafe and cloud kitchen cultures across the country. Those who have completed the Hotel Management program may also find employment in the events business as Catering Managers and Food & Beverage (F&B) directors. In fact, in today's day and age, more and more businesses are hiring food and beverage managers and directors to ensure that their employees have the finest dining experience possible, and that their total productivity as a result, increases.
So, what's holding you back?
Now that you know what are the career options in arts stream what is stopping you? Despite the fact that this is a lengthy list of courses and accompanying career in Arts stream that you could follow, these are not the only alternatives available. When you major in Arts and Humanities, you will have a plethora of opportunities that will allow you to accomplish something that pays on par with a traditional 9 to 5 career while not being confined to a desk.