The bank job interview process
It is a process that can be quite long.
Often, you will be given a first deferred video interview via Easy Recrue or Visio talent.
Then (or instead of) you can have a meeting job for 15 minutes with a first HR who will check that you are motivated.
Then, if all goes well, you will have an interview with an HR – often a career manager – who will study your behavior and the suitability of your profile for the position.
Finally, you will have one or two interviews with operational staff who will ask questions.
Interview questions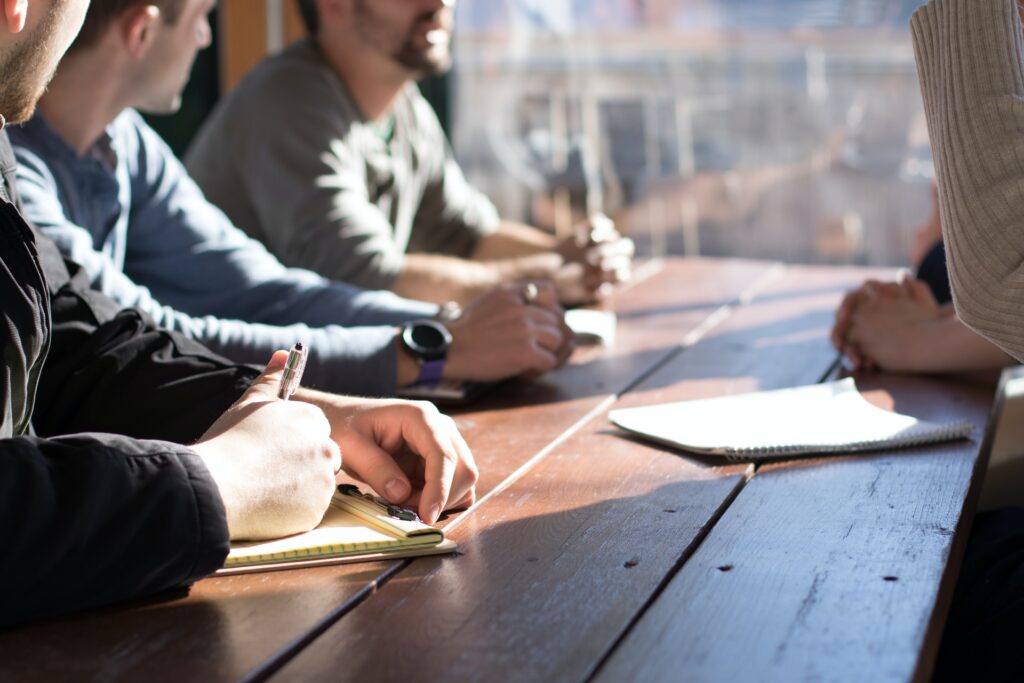 Now let's move on to the questions you might be asked and see how to answer them correctly.
You have to prepare them well before arriving on D-Day because that will give you points in advance.
1. Tell me about yourself
The first question you may be asked when having a banking interview is "Tell me about yourself."
In this question you have to show why you are good at it, what are your qualities, why you are able to help them, meet their needs, but also why you want to work in this bank.
2. Why did you choose our bank?
This is one of the questions that comes up very often afterward!
It is really important to do research, to document yourself, to be able to argue.
The mistake not to make when answering this question is:
To focus only on yourself!
By putting forward arguments such as the fact that they have a good CE, that they offer attractive bonuses and offer attractive development prospects.
NO NO NO!
You must not give the impression that applying for Crédit Agricole, Société Générale or BNP Paribas is the same for you.
All banks have different policies, different positions, so you have to try to explain why you chose this bank over another.
Even if, we know (we will not lie to each other) you have surely sent your CV to all the banks that were hiring at the moment.
You must each time demonstrate why it represents the bank of your dreams.
3. Why work in the banking sector?
This is another question you may be asked, especially if you are at the start of your career.
Here, you must be able to expose your professional project.
4. What are the challenges that banks face?
In general questions, you may be asked to identify the biggest challenges facing banks today.
You must be aware of the reality of the market.
The bank has been one of the biggest employers for years!
Today, banks continue to hire, but, differently, because we are in a different economic context.
Customers, for example, go much less to branches and digitalisent.
This means that the bank must offer ever more digital, ever more innovative solutions if it does not want to lose market share in the face of competition, which has intensified with the entry into the market of "non-banking" players.
I am thinking of Orange Bank for example.
There are many players who want to position themselves in this attractive market. Some have won their bet, others are on the verge of it.
In addition, the regulatory aspects enormously burden the procedures.
Some banks had to face record fines because they had not respected certain embargoes, for example! Compliance is of the utmost importance.
Finally, risk management is now amplified by the crisis we are going through.
In an interview, it is really essential to show that you are sensitive to all these issues.
5. Scenario questions
The primary activity of a bank remains above all to satisfy its customers.
The commercial aspect is very present whatever the position you hold.
So be prepared to expose yourself to scenario questions.
Of course, you have to use the STAR method to answer them.
Here are some examples of scenario questions that you might be asked:
-Tell me about a case where you had to respond to a customer complaint?
– Tell me about a situation where you put customer service first?
-How would you react, for example, if one of your colleagues had an inappropriate attitude towards a client?
-What are your biggest weaknesses?
If you are lacking inspiration, I invite you to download my guide with the 120 admittable faults in the interview.
Think well that we will really put you in a situation.
We will want to know who you will be when you take up your post.
6. Do you have any questions?
Finally, what I advise you to do is prepare a list of questions to ask.
In interviews, you always want to answer questions well, but what's even better is being able to ask questions that are really relevant.
Take the time to document yourself. A job title in one bank or another may not reflect the same reality. A business manager should not manage the same type of business depending on the bank.