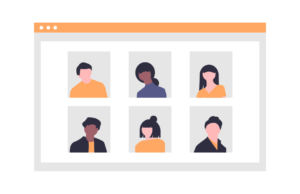 For some people, starting a new job can be as exhilarating as it is scary. For others, starting a new telecommuting profession can be even more scary.
Why?
Humans like to socialize, and working around the house can be scary for different reasons: isolation, loneliness, inability to separate work from personal life, lack of feedback, etc.
To avoid unnecessary stress, here are 10 tips that will certainly help you adapt better to your new telecommuting environment!
Psst… No, I don't intend to tell you about your ergonomic workspace, although this is important, since I'm sure you've read a ton of articles on the subject already!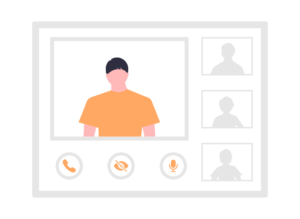 1-Invite your colleagues to get to know you better 
When you're in the office, it's easier to introduce yourself – simply by going directly to your team. In telecommuting, the situation is different since you cannot always see the whole group at the same time.
Plus, when you start a new job, you expect your colleagues to come naturally to us. As the context is not the same, do not wait for them, take the first steps yourself.
In an ideal world, before you even start your day, your work team would schedule a video conference to welcome you and set up a remote welcome activity.
Either way, do the best you can to fit in. If your team seems overwhelmed, why not email them a cover letter with a little humor?
For example, you could share a quick note as simple as: " If we had had the chance to meet at the office, here are 5 things you would have learned about me … "
I like vegetarian food
I like to take my dinner breaks to go for a run
I love to imitate characters
I listen to the Muse group very often
I have a hidden talent… do we talk about it over a virtual coffee? "
It's a simple way to quickly bond with your colleagues and since you don't say too much, those who enjoyed reading you and are curious to learn more about you will certainly come and say hello. .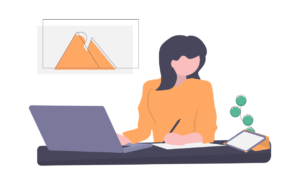 2-Get to know your colleagues and take an interest in what they are doing 
Take the time to take an interest in your new colleagues and be curious about what they are doing. Thus, they will want to do the same with you.
When your schedule allows it, why not invite a few employees to take a coffee break to chat for 5-10 minutes?
If you have already met members of your department, you can always make this proposal to other employees of the company, that is to say people with whom you will not have the chance to collaborate every day.
3-Master the company's tools and software ⚙️
The company you've just been hired for will likely use collaboration tools like Microsoft Teams or Zoom.
Are you not used to using them? Ask your employer to obtain technical training if it is never already planned in your integration.
Finally, do your own research before you even start your job to be as efficient as possible on your first day.
4-Plan your days according to your reality 
In teleworking, the famous 9 to 5 is not suitable for everyone. Some are more productive in the morning, others in the evening.
Recognize when you have the most energy and when you are most productive in a day.
Plus, if you're a parent, plan your schedule around your family life.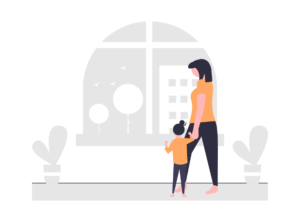 5-Ask questions over and over again! 
Don't be embarrassed to ask for more information if some aspect of your job is still not clear to you.
Communication and collaboration are two keys to working well together, whether from home or office.
So it's better to ask more questions than not knowing what to do.
When you have a busy schedule, write down your questions so you don't forget them when the opportunity to ask them comes.
6-Ask for the expectations for your role and clarify yours 
Nothing is more scary than not knowing the expectations your new employer has of you! In order to better collaborate as a team, everything must be clear not only to you, but also to your co-workers and your boss.
Does your team expect you to be able to deliver X or Y?
What tasks should you prioritize in teleworking?
Do organizational needs impact your work, once remotely?
Have expectations changed between when you signed the offer and your first day?
Take the opportunity to express your needs and your own expectations, share your values, explain your skills, etc.
7-Ask for feedback on your work 
Once you know the expectations of your job, don't hesitate to ask your co-workers or your manager for constructive feedback. You're better off knowing quickly what to improve on to avoid confusion and build better long-distance team relationships.
What are the things that you do well?
What aspects of your work should be improved?
How can you best contribute to the success of the business?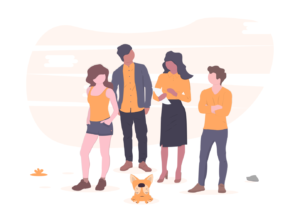 8-Avoid putting too much pressure on yourself 
Let go of your ego that seeks to be perfect.
It's okay to want to perform and prove your skills, but keep in mind that you can make mistakes too, even if you are starting a new job at home.
9-Express yourself! 
Don't be afraid to be vulnerable in front of your colleagues and express your feelings to them, even through a screen.
Are you stressed? Say it!
Are you overloaded? Say it!
Open up to your new telecommuting companions and they will better understand your situation.
Good conversations will not only boost your mood, but your productivity as well. So take some time to socialize, even if it's just a few minutes.
Create a teleworking space or a "safe space »Virtual to express yourself freely, without judgment!
10-Take breaks… real breaks! 
Take breaks, breathe! This is so important, doubly more when starting remote work since you will tend to want to do everything at the same time!
Take breaks to meditate, play sports, read a good book, cook and have a good time with your children.
If your employer allows you, block times in your online calendar to let your team know that you are not available between such and such a time.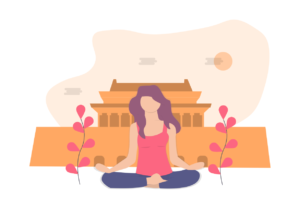 Bonus point: Have fun! 
In any job, it is important to have funotherwise your days will be long.
Share with your employees the joke of the day, a GIF that makes you laugh, good news, your personal projects or even anectodes! #cavabien go
Do you have any other tips to help you get used to a new telecommuting job? Share them with me in the comments.