The worst thing is to say:
" Excuse me. Can you tell me a little about what your business does? "
Lost! The recruiting process ends there for you.
Instead, what you need to do is:
keep an application tracking tool with the name of the company, its activity, the name of the position, etc. so as not to be caught off guard when you are contacted.
Stop looking for your flaws for your interviews, find inspiration in my guide.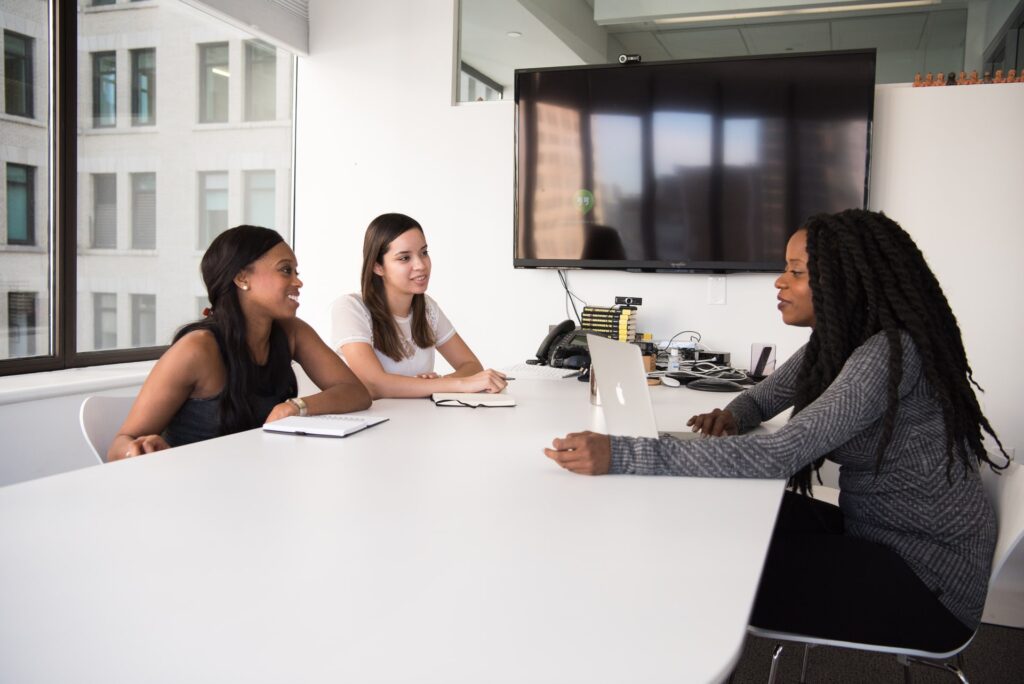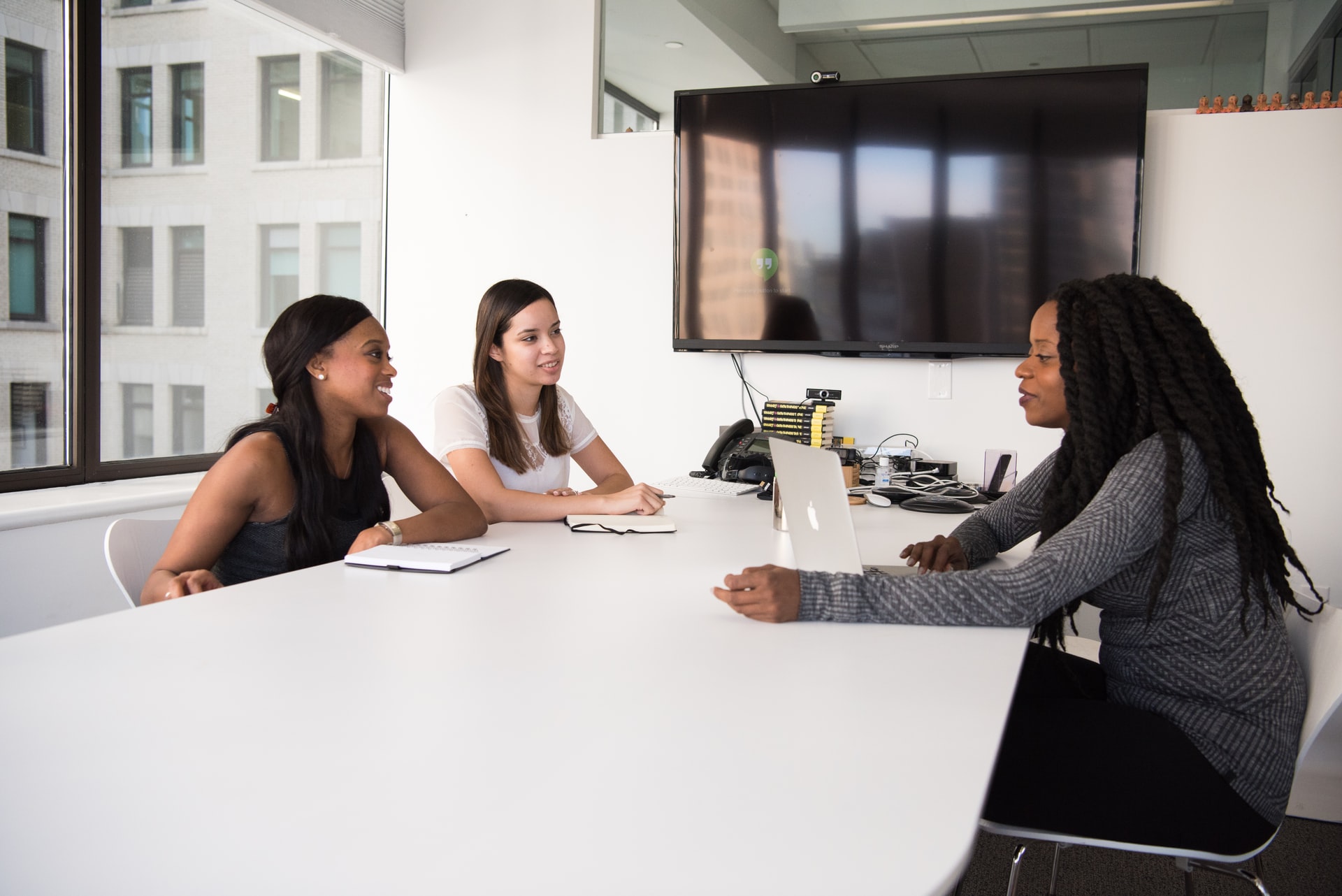 always ask to schedule the phone meeting at a time when you can be calm and with your notes.
Precisely, if you want to progress, I advise you to read my article "Telephone interview, 15 minutes to convince".
Mistake 
n°
 2: Not knowing the company's products and services
When you are asked a motivational question like:
"What do you think about our product? "
You cannot say:
"I don't know your product or I can't remember its name".
Honestly, that sounds really bad. Businesses, especially if they have products or services marketed to the general public, expect you to have learned a little about them. Research the internet and, if possible, consume their products or services.
Mistake 3: Saying "I need this job"
When you are asked:
"Why did you respond to this job offer?"
You can not respond :
"I need this job".
This type of response makes you feel like you are totally disillusioned. By doing this, the recruiter might think that you responded to this job offer without much conviction.
On the contrary, show what you can bring to the company. And to hit the mark, focus on their needs.
You can, instead, say:
"Today, I understood that you need someone to lead the management control department who has developed real expertise in managing large-scale construction sites.
I can clearly help you. My experience as Management Control Manager for Greater Paris will allow me to be very aware of the KPIs to control in order to avoid any delay in site delivery or budget overruns. "
You must, therefore, show that you are the right person to meet the challenges of the business.
Mistake 
n°
 4: Saying "You Can't Find a Better Candidate Than Me"
Showing an oversized ego is rarely the winning strategy. The company is looking for genuine candidates.
If you say that you are the best candidate without showing it, you risk shooting yourself in the foot. The recruiter may think that you may not have taken enough perspective on the position. You have not yet understood all the challenges of this post.
This reaction also demonstrates a lack of self-confidence in the candidate. So instead of saying you're the best, show it. It will be much more efficient.
Mistake 
n°
5: Talking badly about your former employer
This is something that happens very frequently when you are asked the question: "Why did you leave your old job? "
Often times, you are caught off guard, not sure how to respond. As a result, you can be a little TOO spontaneous and respond something like:
"Concretely, listen.
Frankly, I didn't get along with my former manager; he put a very bad atmosphere within the team. I preferred to look for a job elsewhere. "
Above all, NEVER do this!
It is important to keep in mind that recruiters and managers show solidarity with each other. If you speak badly of one of theirs, they will take it for themselves and they will say to themselves:
"If today, this candidate says bad things about his former employer, tomorrow he
will do the same with us. "
In addition, the recruiter will think that you have relationship difficulties and that you will therefore be difficult to manage.
If you need to dig deeper into this question, I encourage you to read my article "Why Did You Leave Your Old Job?" I will explain how to answer this question precisely.
Mistake  n° 6: highlighting your versatility
Highlighting your versatility rarely enhances your candidacy. On the contrary, it serves her in many cases.
I'll give you the example of Catherine. She has over 15 years of experience as a liberal lawyer. She was based in a small mountain village and dealt with divorce, litigation or criminal matters as well.
In view of the very bad relations that she had with the villagers, she decides to abandon everything to take on a lawyer or lawyer but as an employee.
She decides to apply for positions as lawyers in business law to no longer manage people.
And the first thing that she highlights on her CV and in interviews is her versatility. Do you think it makes sense to show that you can do everything when the position requires a great deal of expertise in business law?
Well no! By doing so, she had only negative feedback on her applications.
When you tell the recruiter:
"Listen, I am very versatile, I have transversal skills, etc.
The recruiter says to himself: Of course, this candidate can do a lot of things, but ultimately he's not the expert I'm looking for.
On the contrary, to score points, you must highlight the elements of your application that will particularly interest the company.
Mistake  n° 7: Saying that we would like to take the place of the Manager within 5 years
This is a mistake that I hear quite often when you are asked
"Where do you see yourself in five years?"
"In five years, I will take your post."
This answer is a stroke of poker and it doesn't always work. Above all, you risk showing impatience. Highlighting a lack of motivation for the position you are targeting is never a good thing.
You risk coming across as an opportunistic person whose only ambition is to climb the ladder of the hierarchy.
If you need help answering the question "Where do you see yourself in five years?", I invite you to watch my video which covers this topic in detail.
Mistake n° 8: Not having questions to ask
At the end of the interview, when you are asked: "Do you have any questions?"
I hear 80% of the candidates answer "No, it's okay, I don't have any questions."
And so there, I believe you do not realize it but answering like this, giving you the impression of the candidate who wants to get rid of the job interview, to move on.
You must take your chance to ask questions and show your interest in the position
In order not to be caught off guard, you absolutely need to prepare questions to ask.
If you have no idea, you'll find five examples of relevant questions to ask in my "Do you have questions?" Article.
Mistake n° 9: Talking about salary at the start of the recruitment process
You should never talk about salary at the start of the recruiting process.
On the contrary, we must obviously try to do everything to talk about this issue at the end of the process to:
To be in a strong position to negotiate
Don't give too low a salary
I will give you the example of Sourahia who had applied for the position of Head of Research for a very large perfume manufacturer.
During the first interview, he was asked about his salary expectations. All happy, she asked for a range between 80 and 90KE thinking she would make a nice salary gap because she only earned 65KE in her previous position.
But the HR replied:
Surprised…
Ah yes, no problem, it will be able to be done.
What does that mean? And clearly Sourahia, she gave a fork that was way below the envelope set for the post.
So, if you don't want to leave money on the table like Sourahia, I advise you to take your time before talking about remuneration, to discover the missions and responsibilities that you will be given to take up your position before deciding.
If you're having trouble defining your salary expectations, watch my video: "What are your salary expectations."
Mistake n°  10: Giving personal reasons to justify your salary
This is an error that I find in both executives and non-executives.
Concretely, here is an example of an answer that should not be provided:
"I need to have a salary of 65K$ because you understand: I have just moved to Newyork, life is expensive, I have to pay my rent, repay my loans and pay for my studies. my girl."
Honestly, the company doesn't care, but completely. Your salary claims must be based on solid facts and arguments.
For those who want personalized support to prepare for their future job interviews, discover my working method to see if this could not be THE solution for you. All you have to do is click on the  "Job search".